This is my first attempt at reviewing a Linux distribution. I'm excited, and I hope you'll find it useful. I would definitely appreciate any feedback! I'm a user, not a developer, so I'll be approaching this from a not-too-technical angle, focusing on asthetics and usability. Here goes.
I first became aware of Saline Linux when Anthony Nordquist posted a comment on one of my previous blog posts, Why I Use Linux. Toward the end of his comment he mentioned that he was working on a distribution of his own, and I said I would give it a try. I was excited to learn via Twitter that as of 1/16/2011, version 1.0 of Saline Linux is now available.
Saline Linux is built on Debian and features Xfce for its desktop environment. According to the About page on Saline's website, "Saline OS includes many things that most people using a Debian GNU/Linux based system would most likely want or need, but are not included or not setup on a default Debian install for various reasons. This includes sgfxi for installing proprietary graphics drivers, Debian repositories that include software that does not conform to Debian's strict free software guidelines, WINE repositories, Remastersys backup utility, binary firmware for common wireless network cards, the Debian backports repository and a script to install potentially patent encumbered multimedia codecs with one command."
I torrented the iso file of the live dvd and set about to install it under Virtual Box. It booted up quickly, and I began the installation process. The installer was pretty straight forward and not atypical of many other Linux distributions. I did have an opportunity to stretch myself during the installaAtion though. Never before have I allocated any space to swap, but Saline required me to for installation. It wasn't tough, but I'd never done it before, even though Fedora, or Ubuntu, or whatever always asks me to. That extremely minor challenge surmounted, the installation proceeded quickly.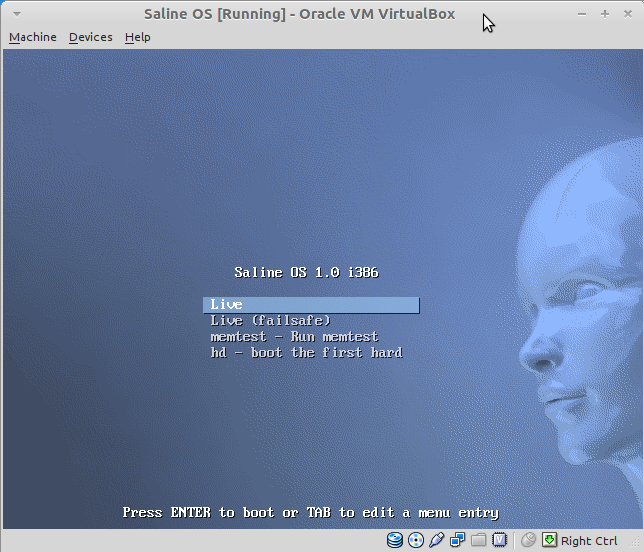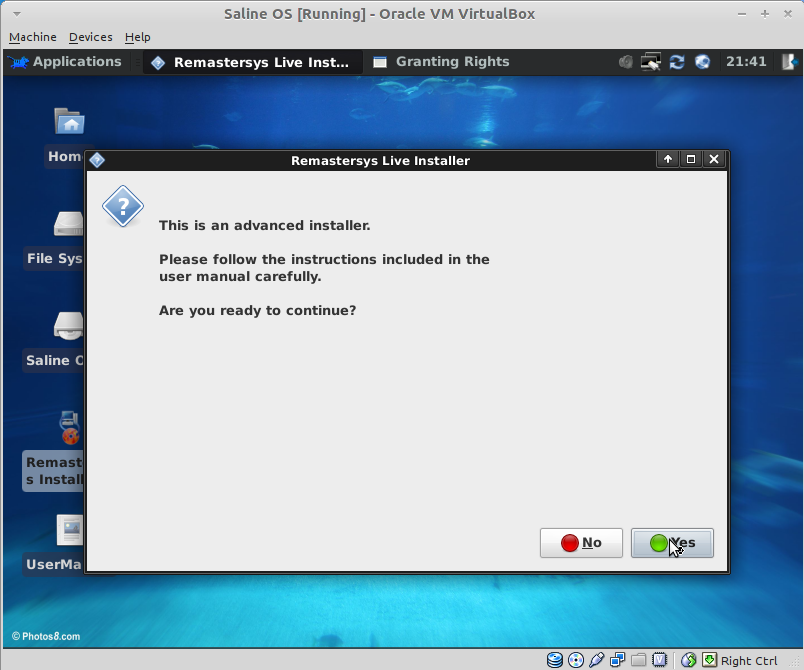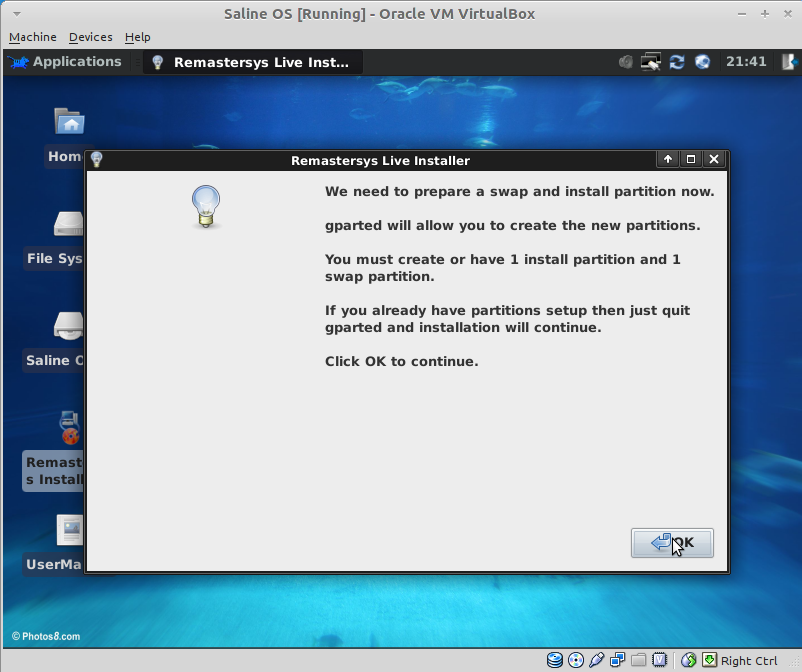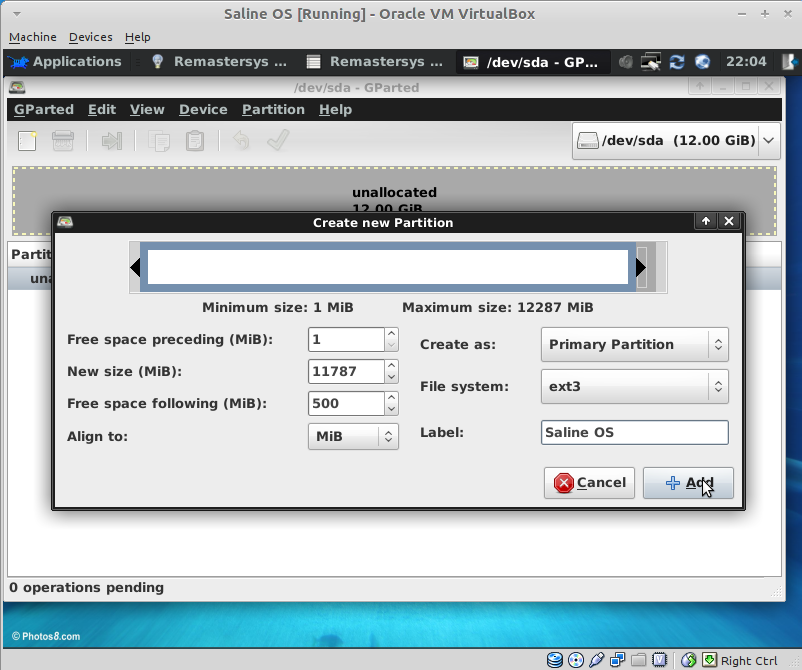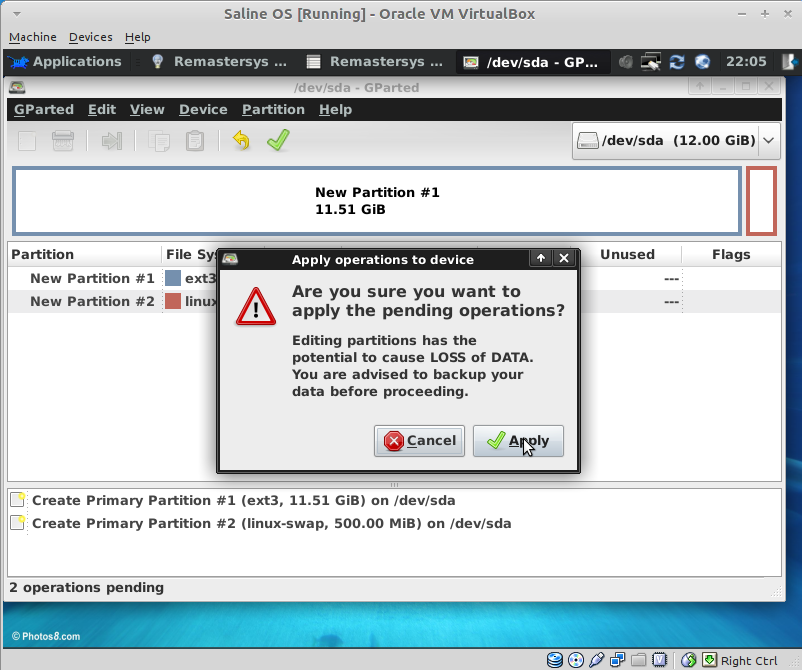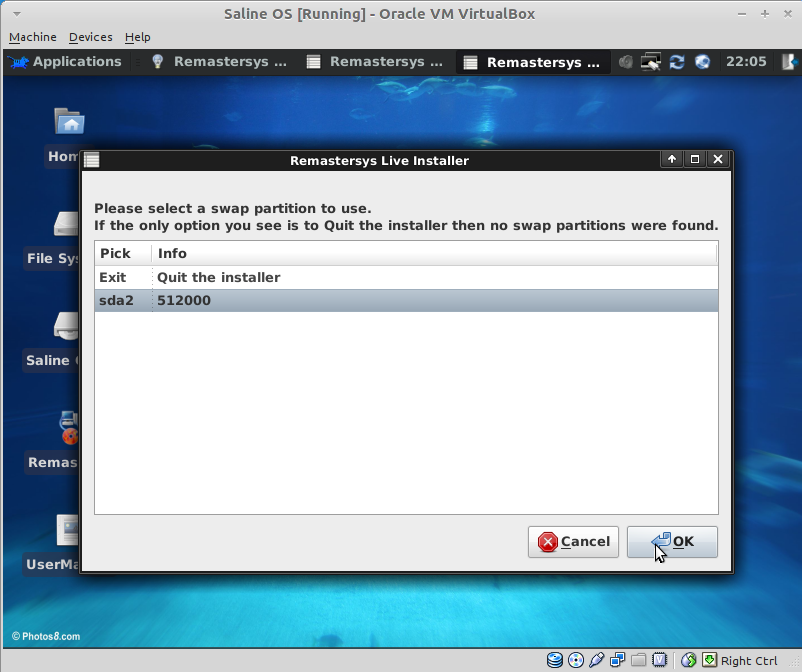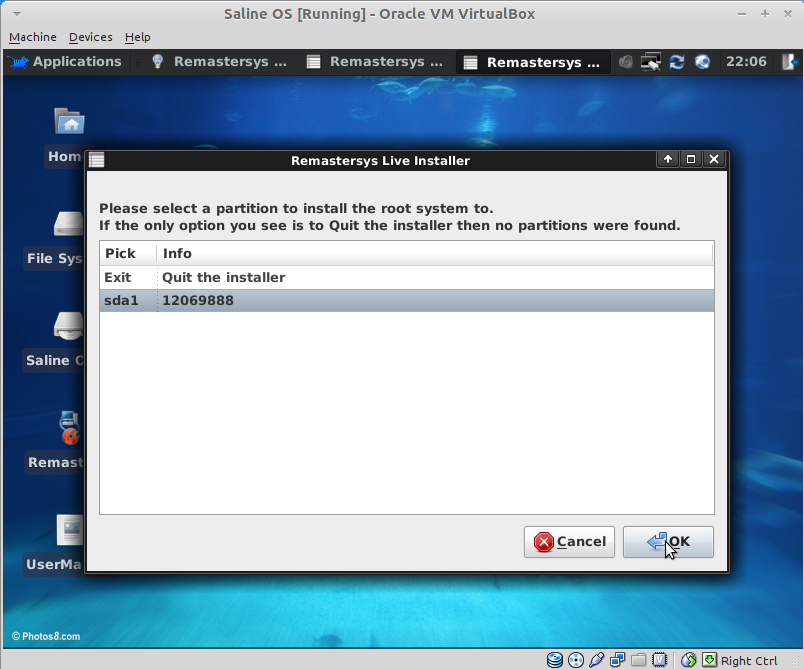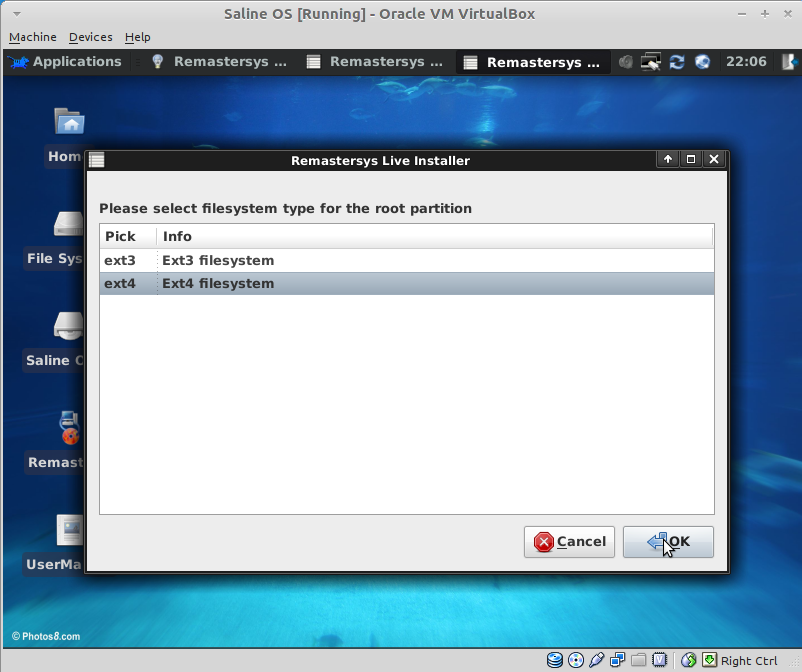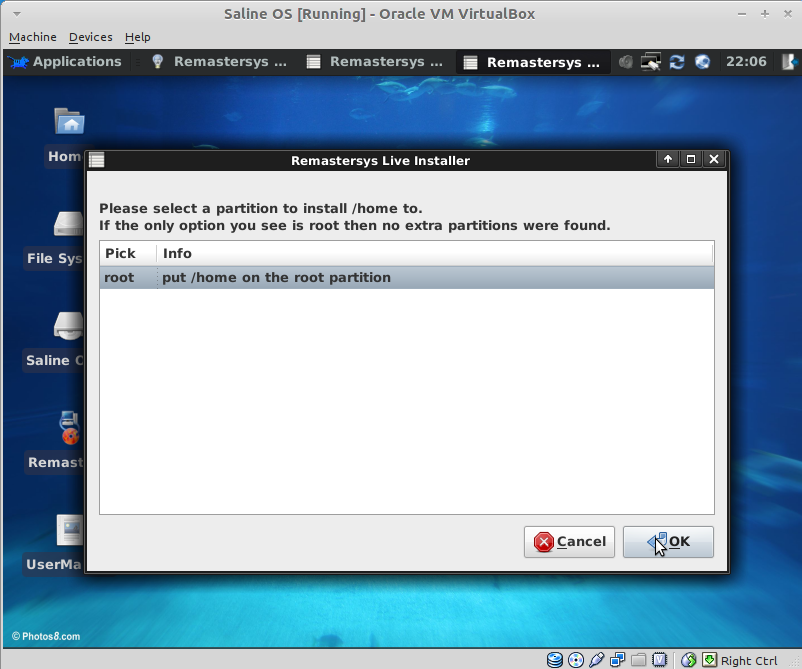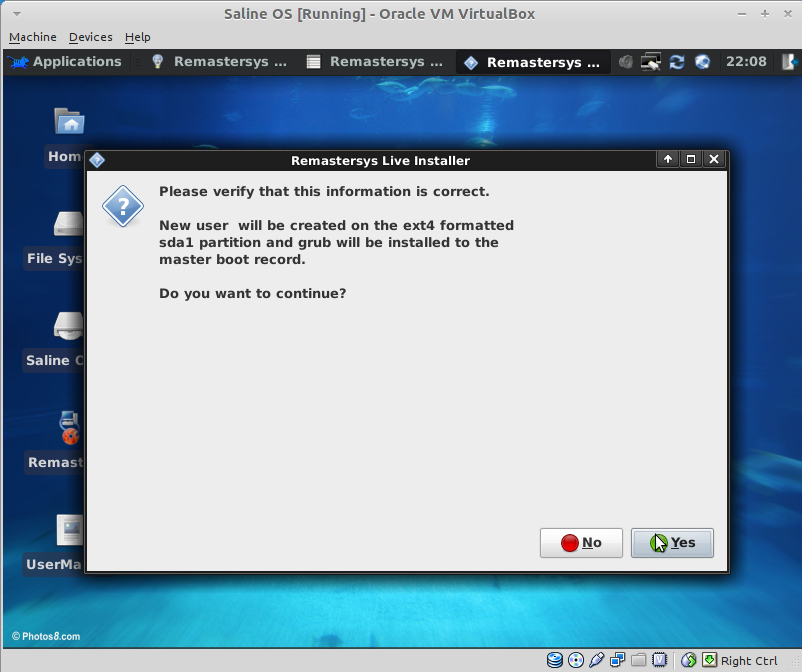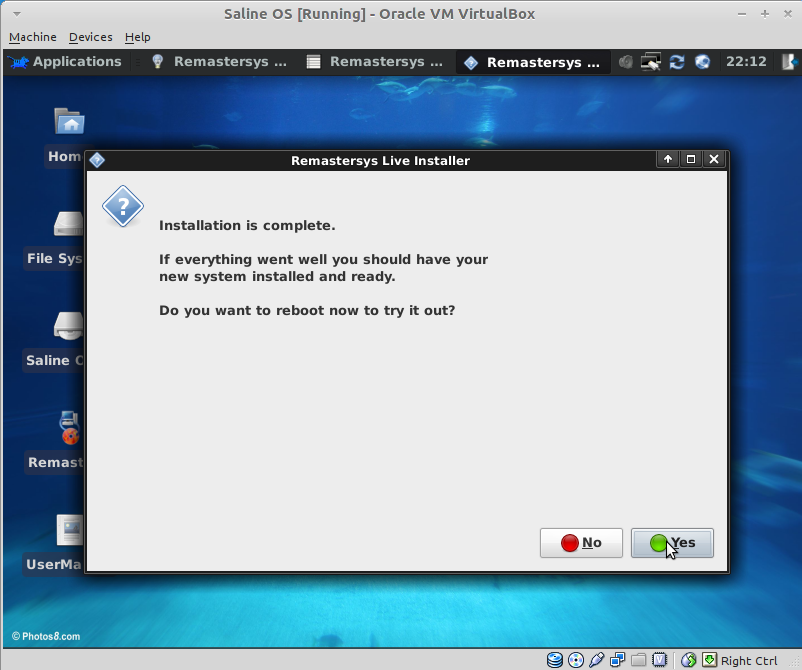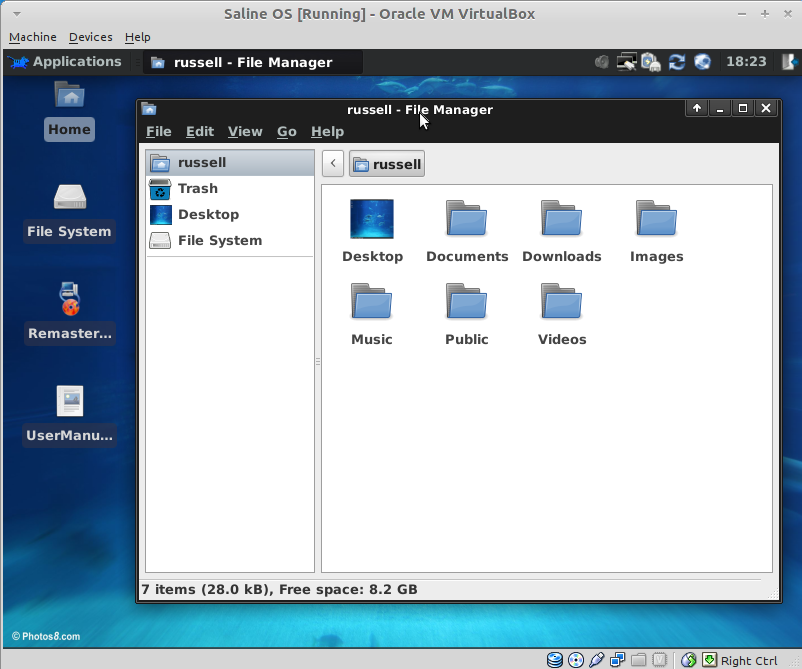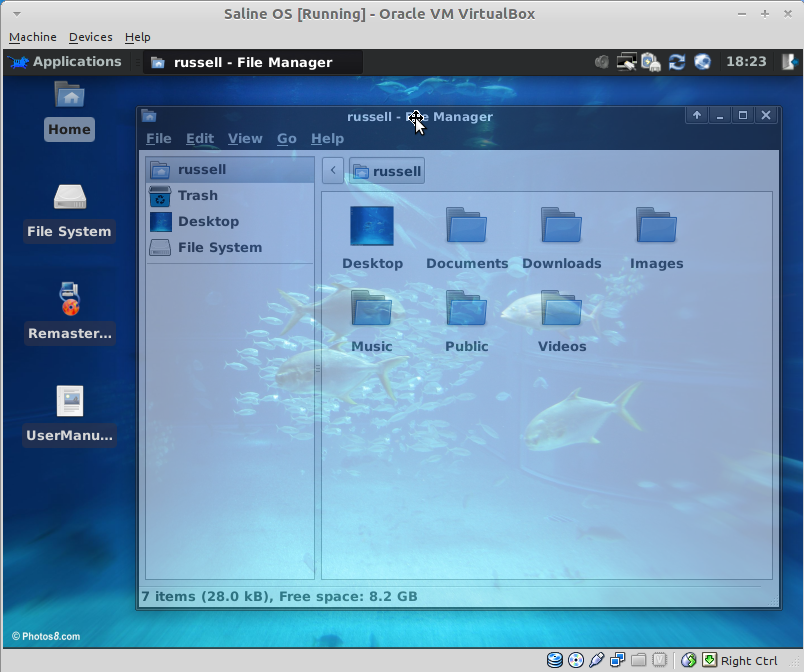 The user manual, which is available on the desktop of both the live dvd and the installed system contains a lot of good information such as included software and an installation walkthrough.
Included in the manual is a script to add restricted multimedia codecs. This is extremely useful for someone who wants to use Linux as a Windows or Mac replacement. The codecs installed for me without any difficulties, allowing me to fully enjoy a wide variety of media formats.
Finally, the manual contains several pages of useful POSIX commands
I was pleased to see that Chromium is included as the default browser. I find that when I want a fast light system, especially for a netbook with limited screen space, that Chromium is the right browser for the job.
Another software choice was Gedit, rather than Mousepad which is what I'm used to seeing with Xfce installations. I like Gedit, so I was happy to see it among the software.
I find Saline Linux to be a very pleasant distribution to use, and I could definitely see it as my primary OS of choice. It is built on the rock solid Debian foundation, but includes some nice theme-ing that you won't get with Debian Xfce. I think as its usership and community grow, Saline Linux has the potential to be every bit as wonderful and vibrant as Linux Mint, which is currently my distro of choice. For now I'm going to continue running it as a virtual machine and see how it continues to progress.
One thing I really enjoyed just on a personal level is that the desktop background by default seems to be some sort of large aquarium. This is a nice change of pace from the abstract shapes, random colors, and logos included as the default background in many other distributions.
Congratulations on a great release, Anthony. To my readers, I hope you found this review useful on some level, and I definitely encourage you to give Saline Linux a try if you're in the mood for something new.